A HAVEN FOR HEALTH AND WELLBEING
GYM OPENING TIMES
Monday – Friday: 6am – 10pm
Saturday: 8am – 6pm
Sunday and Bank Holidays: 9am – 5pm
Located in the basement of House 21, the Gym & Health Spa at Home House is a subterranean haven for members and hotel guests alike. Nestled within the heart of Marylebone, the boutique but extensive and fully equipped gym offers state-of-the-art equipment along a beautiful health spa. Discover your best self in the gym with its brand-new Peloton bike and the latest cardiovascular, strength, Pilates and conditioning equipment, enjoy a schedule of complimentary workout classes throughout the week or work with our expert personal trainers to reach your goals. For wellbeing, relax and unwind in the beautifully tiled steam room, warming sauna or inviting relaxation room and enjoy rainforest showers, elegant changing rooms and complimentary towels.
As with the rest of the House, the highest standards of hygiene are firmly in place. Please familiarise yourself with the gym etiquette displayed throughout the gym to help us create an enjoyable and safe gym for all members. Complimentary towels are provided.
GUEST PASSES
Guest passes are available to purchase. Please email gym@homehouse.co.uk to book your guest visit.
Weekdays £25 | Weekends & Bank Holidays £15
NUTRITION
Optimise your immunity through nutrition with our in-house nutritionist Tanya Kumar. To discuss your nutrition, get in touch with tanya@tkxnutrition.com.
SIGN UP TO MINDBODY
Click on the button below to sign up to Mindbody which will allow you to easily book a range of classes and personal training sessions at Home House. For any queries please contact the gym reception on 020 7670 2037 or email gym@homehouse.co.uk

PERSONAL TRAINING
Workout with our expert personal trainers to reach your goals. Our in-house personal training team are here to motivate you and create bespoke programmes to help you achieve your fitness goals through a structured approach that includes body composition analysis, cardiovascular fitness testing (V02 max) and one-to-one training sessions. *Sessions cancelled less than 24-hour in advance will be charged in full. Not available to members with social memberships.
DECEMBER PERSONAL TRAINING OFFER
During December our in house team of Personal Trainers will be offering "off peak" 1 hour training sessions between 1pm – 5pm weekdays and all day on weekends for £60 (usually £80). To book or for further information please email gym@homehouse.co.uk.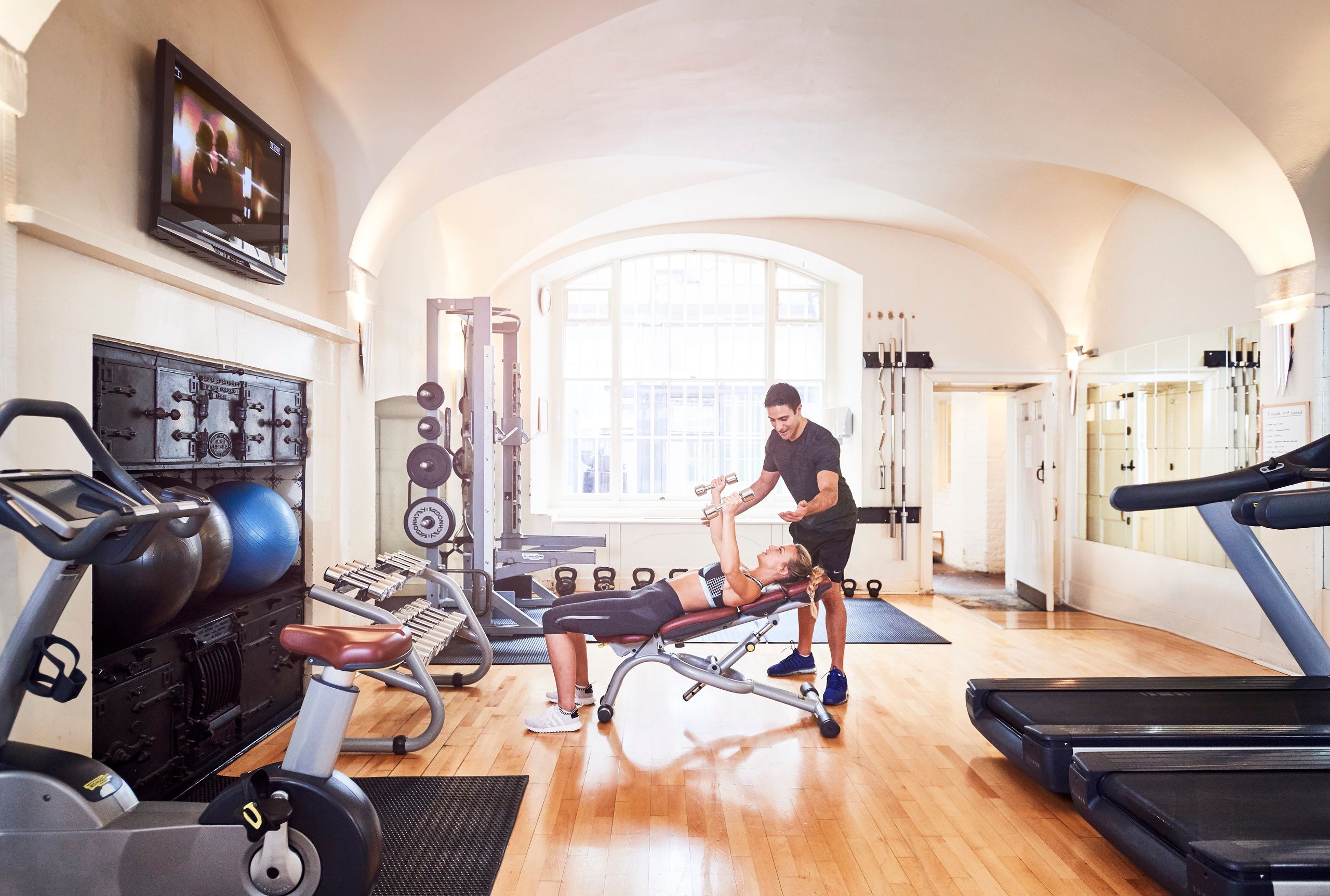 BOOK YOUR CLASSES
We have a number of complimentary classes for our members including Abs, MIIT (moderate intensity interval training, suitable for beginners), HIIT (high intensity interval training), Yoga, Tabata, Metabolic Conditioning and Arms, Abs & Ass. Click on the button below to book your gym visit and classes, subject to availability.