THE GARDEN
Opening Hours
Monday – Saturday: 8am – 11pm
Sunday: 11:30am – 11pm
Our beautiful courtyard Garden is the perfect spot to drink and dine al fresco throughout the year, come rain or shine. Whether for a lunch in the sunshine, an afternoon of cocktails or dinner under the twinkling lights, this vibrant oasis in the heart of the Marylebone is an idyllic escape at any time of the day.
A WARM WELCOME AWAITS
The al fresco season is officially upon us and the Garden is dressed for the occasion with a fabulous floral display in celebration of Her Majesty The Queen's Platinum Jubilee.
Designed by our in-house florist and good friend Rosemary, it's a shower of the prettiest flowers including purple wisteria with a spray of naranga orange Roses, cerise Peonies and rose pink Elizabeth double headed Roses.
Come rain or shine, decadent dining and a warm welcome awaits with new spring dishes on the menu along with sourdough pizzas and our gourmet barbecue, available at weekends and bank holidays.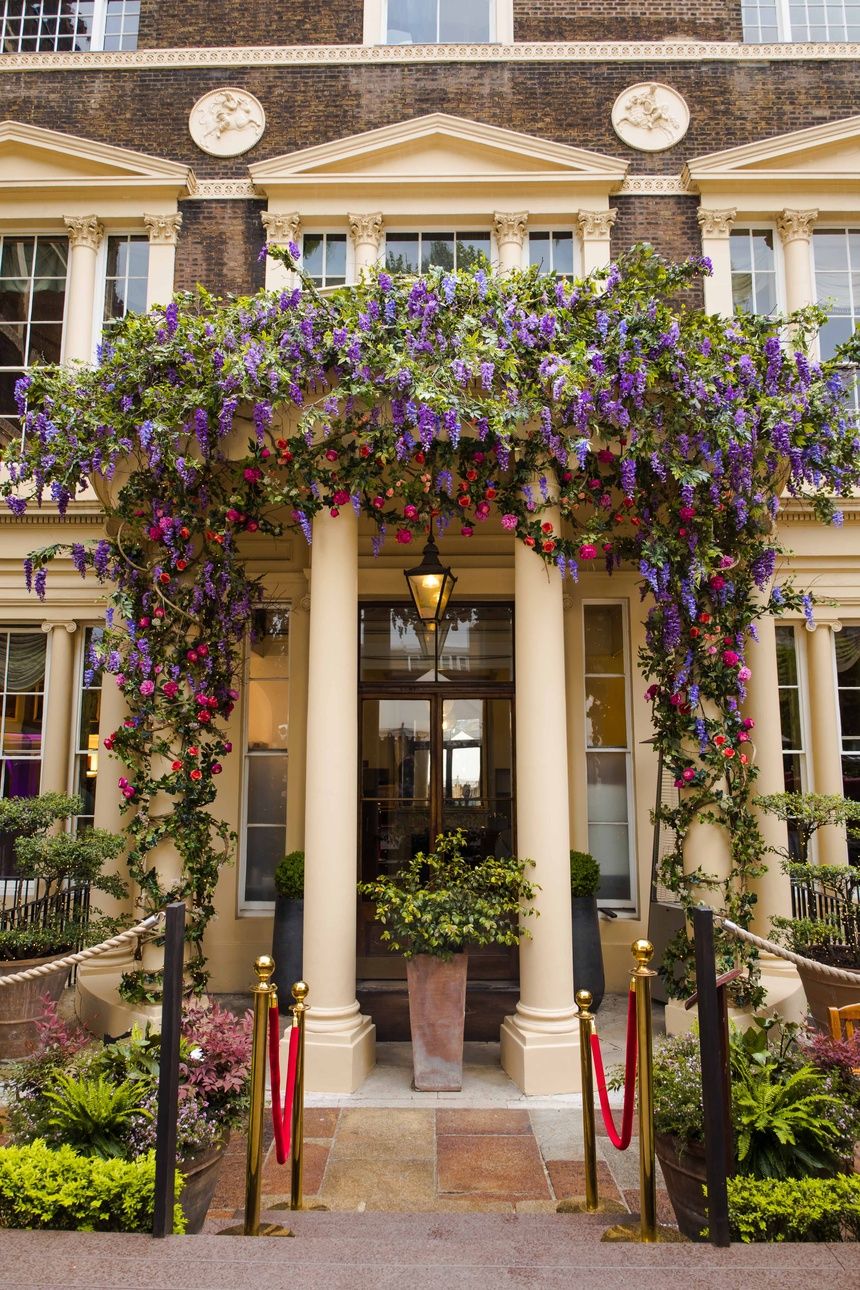 ON WEEKENDS, WE BBQ!
Enjoy the Gourmet Barbecue menu every weekend featuring delicious summer dishes, sourdough pizzas and a selection of mighty dishes from the Grill including Lamb Cutlets with herb marinade and King Prawns with chilli and garlic sauce.
Available Friday to Sunday and Bank Holidays.
Book a table online or email reservations@homehouse.co.uk.